Please find the trading schedule for the upcoming Independence Day 2022 4th of July US Holiday (UTC Timezone):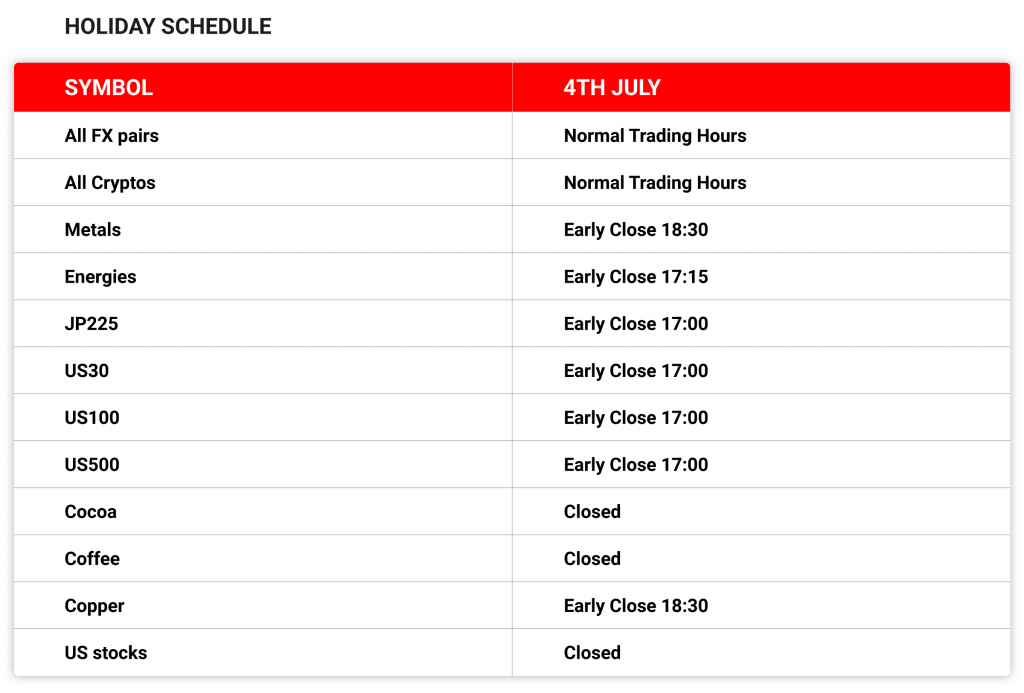 **Please be aware that spreads can be significantly wider during holiday periods. Also, the trading hours indicated above may be subject to change, depending on the respective exchanges or liquidity providers.
Feel free to contact our support team 24/5 should you have any questions.
View our normal trading hours.
START TRADING