Please find the trading schedule for the upcoming Easter Holiday Period: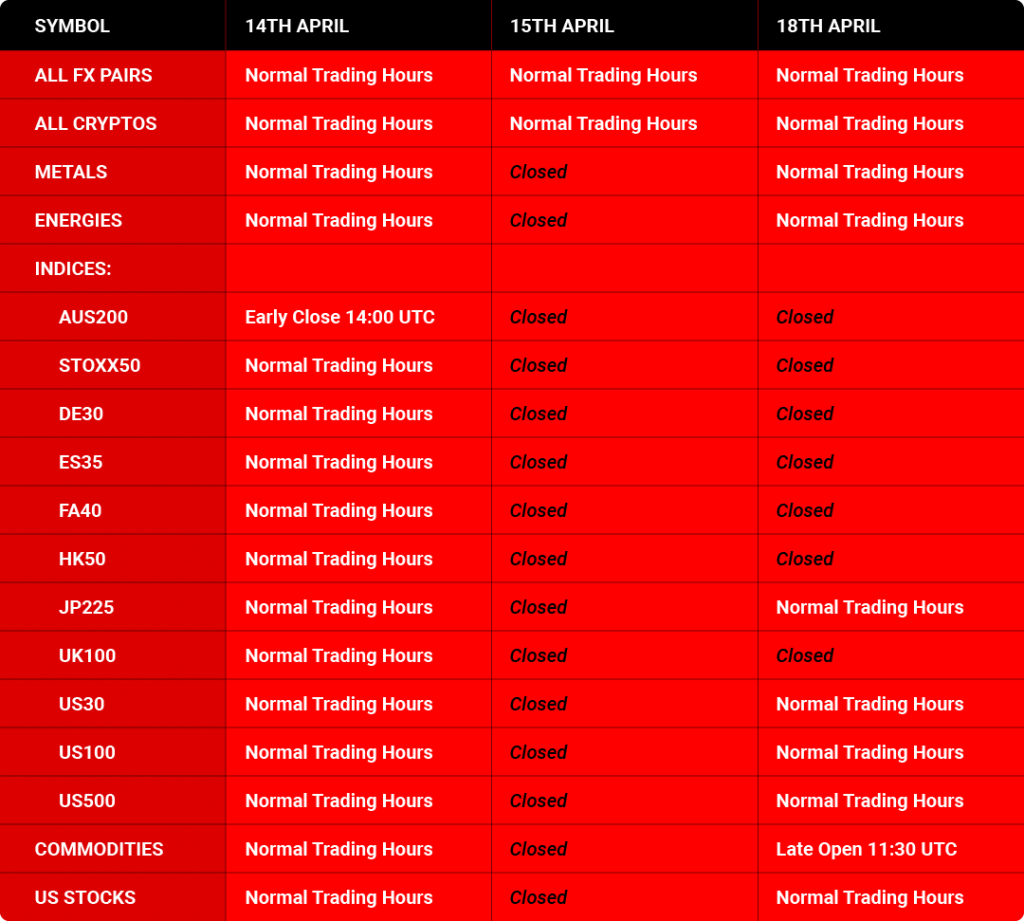 **Please be aware that the trading hours indicated above may be subject to change, depending on the respective exchanges or liquidity providers.
Feel free to contact our support team 24/5 should you have any questions.
View our normal trading hours.